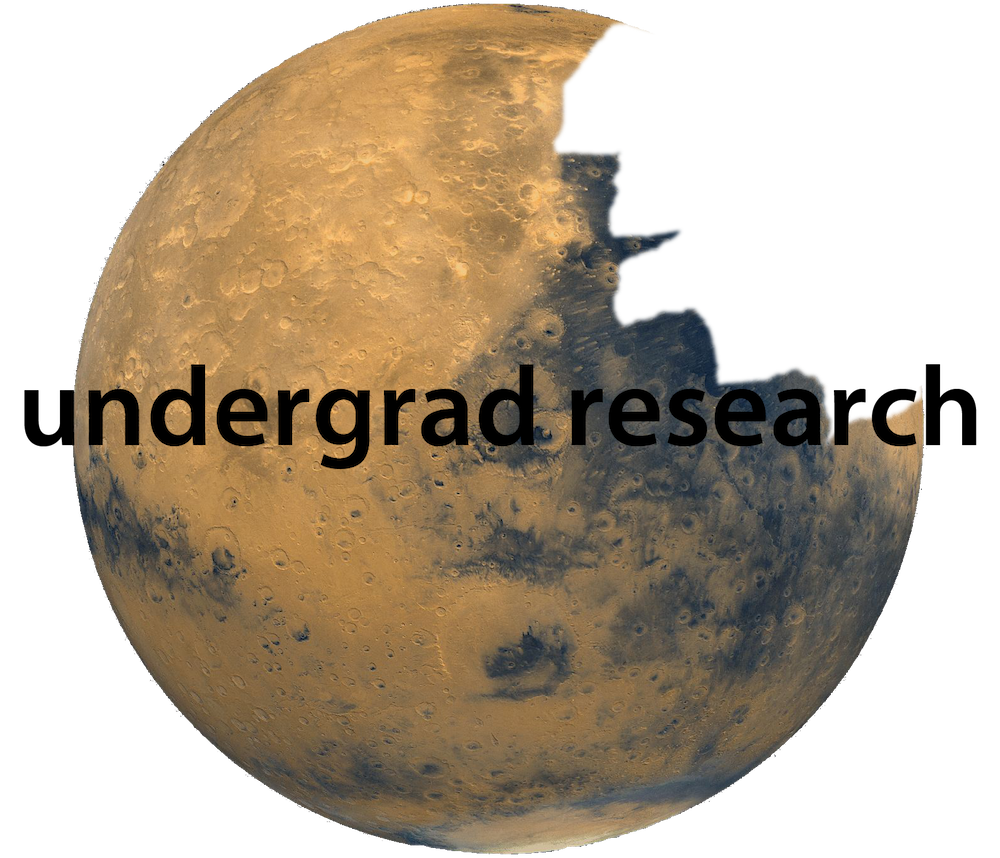 The undergrad research series is where we feature the research that you're doing. If you've missed the previous installments, you can find them under the "Undergraduate Research" category here.
Are you doing an REU this summer? Were you working on an astro research project during this past school year? If you, too, have been working on a project that you want to share, we want to hear from you! Think you're up to the challenge of describing your research carefully and clearly to a broad audience, in only one paragraph? Then send us a summary of it!
You can share what you're doing by clicking here and using the form provided to submit a brief (fewer than 200 words) write-up of your work. The target audience is one familiar with astrophysics but not necessarily your specific subfield, so write clearly and try to avoid jargon. Feel free to also include either a visual regarding your research or else a photo of yourself.
We look forward to hearing from you!
************
Katie Ortel
St. Mary's College of Maryland
Katie Ortel graduated in May 2020 with a B.S. in applied physics from St. Mary's College of Maryland. This research was a year-long senior capstone project, advised by Dr. Jackie Villadsen, and was presented as a poster at the June AAS conference.
M dwarf stars, which are commonly known as red dwarfs, are incredibly bright at radio wavelengths due to a large non-thermal population of electrons in their corona. However, the mechanism of particle acceleration that sustains their bright quiescent (continuous) emission is unknown. There are three main theories for what this mechanism may be: frequent flares, auroral processes, or a structural feature such as a radiation belt. Different emission mechanisms should change the size and shape of the star's corona in an image, as illustrated in the figure. Our research focused on measuring the size and orientation of stars in radio images across multiple observations in order to best match it's behaviour with one of the proposed emission mechanisms. We used data from the Very Long Baseline Array (VLBA) to construct radio images of five different M dwarfs. In many observations, we measured the corona to be multiple times the size of the photosphere and in all cases, the orientation varied between different observations, ruling out the presence of a large structural feature but favoring frequent flare or burst activity. We found that three out of the five stars were best described by gyrosynchrotron emission from frequent flares, and one was best described by auroral processes, linked by previous research to electron cyclotron maser (ECM) instability. This study is the first to provide an inclusive survey of star sizes using data collected via very-long-baseline interferometry (VLBI), and will contribute to our understanding of these stars' behaviour.
If you are an undergraduate that took part in an REU this summer and would like to share your research on Astrobites, please contact us at [email protected]!
Featured image credit: Katie Ortel