In this series of posts, we sit down with a few of the keynote speakers of the 240th AAS meeting to learn more about them and their research. You can see a full schedule of their talks here, and read our other interviews here!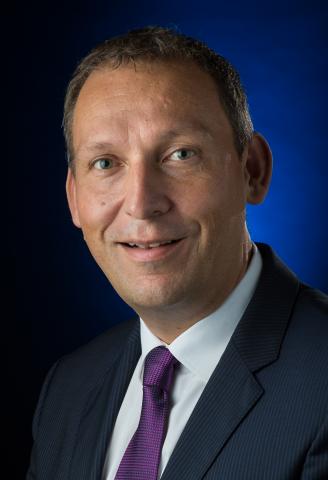 "Our goal is the exploration of all science in and from space," states Dr. Thomas Zurbuchen, Associate Administrator of the NASA Science Mission Directorate. He leads the science division of the space agency, whose role ranges from looking at our own planet with the world's leading Earth observation programs, all the way to looking into the deep universe with telescopes such as JWST.
The focus of Zurbuchen's plenary talk at AAS 240 will primarily be the future of astrophysics after JWST, which is expected to release its first science images on July 12 this year. Zurbuchen says JWST is a pivotal mission for the global astrophysics community: "What we're doing in the next two, three years will largely put us on a path for 20 years. [In my talk] I will cover questions such as 'what are the things we need to do as a community to take advantage of this enormously unique time?'"
Zurbuchen started out as a first-generation college student at the University of Bern, Switzerland. During the final year of his PhD, a chance meeting in a coffee room (where great academic moments generally happen) introduced him to Dr. Leonard Fisk, a University of Michigan professor who had been the head of NASA science just a couple of years prior. This meeting brought him to the United States, where he would spend the next 20 years building space instruments that look at the Sun and different planetary environments, such as Ulysses, Messenger, and the Advanced Composition Explorer (ACE). At Michigan, he also developed new academic programs, including a Masters' program in space systems and a nationally top-ranked undergraduate entrepreneurship program.
On the subject of entrepreneurship, Zurbuchen believes many scientists and PhD students are already doing a lot of the things that entrepreneurs do: they work in a field of ambiguity, where it's not quite clear what the right solution is, and deal with failure on a day-to-day basis because things don't always work the first time. "I wholeheartedly reject a mindset that says that the only way you can be successful is if you've never failed," he says. "As scientists, we should recognize that our path forward is one that can and must include taking big chances, and equally importantly, second chances." Zurbuchen notes that astrophysicists need to take advantage of the interface between industry and research, considering the fact that the next ten to twenty years of solutions will be enabled by an entrepreneurial set of companies that operate very differently from companies that we have worked with before.
As a parting message, Zurbuchen notes that astronomy is a great choice for education for today's students, with a lot of opportunities ahead – the likes of which not many generations have seen. "You are not a passive contributor to this future," he says. "Your voices are important to be heard."
To learn more about Zurbuchen's work, check out his talk at 11:40 am PT on June 14th at #AAS240!
Edited by: Briley Lewis
Featured Image Credit: AAS