It's #BlackInAstroWeek2021 from June 20th to June 26th! Find out more and follow along at blackinastro.com and @BlackInAstro on Twitter. This post is also part of our ongoing series #BlackInAstro. For our cornerstone post, see here.
---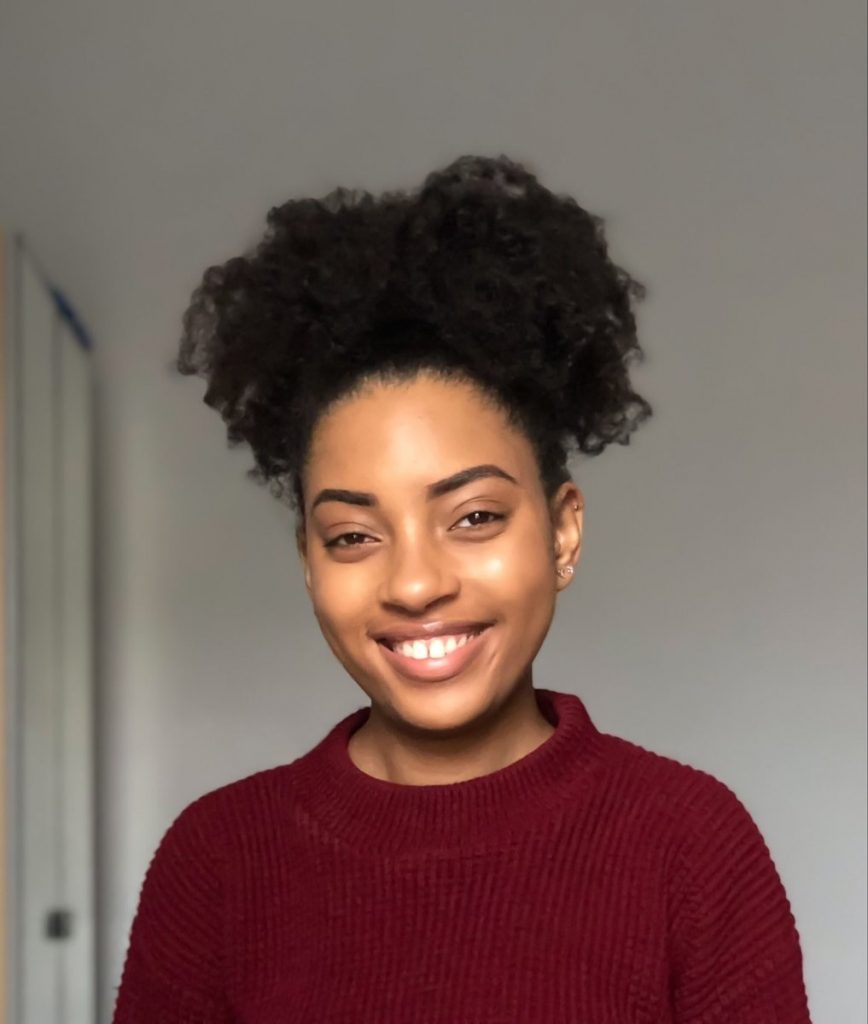 The final day of #BlackInAstroWeek is all about Black astronomers, educators, and science communicators. Cheyenne Polius, recent Masters' graduate from the University of Sheffield in the UK, co-founder of the St Lucia National Astronomy Association, and organizer with #BlackInAstro, is on a mission to show people that "science is fun, science is for everyone, … it's not just for people who are stereotyped to be good at science [i.e. nerds or men]." Last year, Cheyenne wrote a fantastic article about her journey through academia as a Black woman. This year, she sat down with us to talk about her journey into science communication and how her identity has shaped that journey.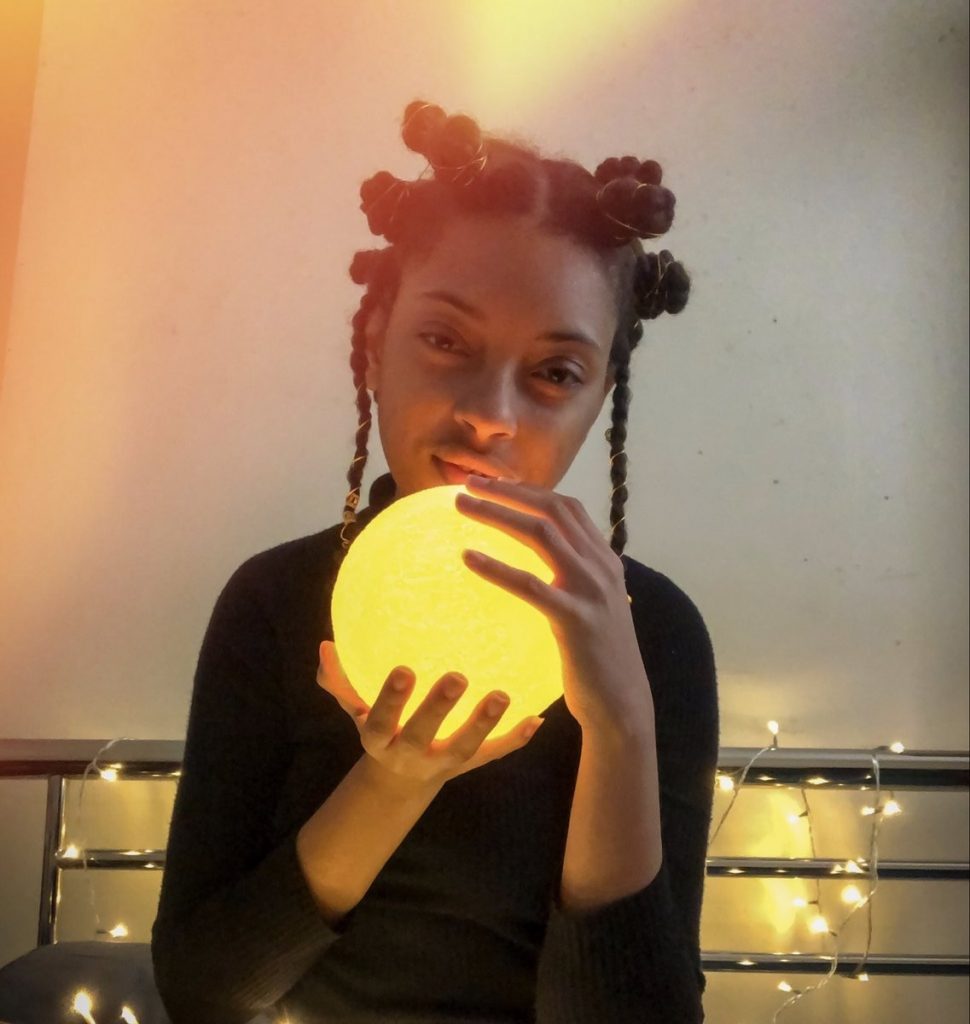 Cheyenne began her journey into scicomm in her second year at university by participating in and organizing outreach events. Serendipitously, her start in outreach coincided with the year she had to choose a bachelor's research topic. Cheyenne's bachelor's program in physics and astronomy included project options across a variety of subjects, including physics education and outreach. She knew, "that's the one, there [was] no question." Her project focused on a number of topics within science education, such as the lack of diversity in science and best practices in communicating and branding a subject. "I spent a lot of time focusing on how physics and math is branded in schools… it's not taught in a way that would excite someone." Working on this project was where something clicked for Cheyenne. "I love astrophysics and I love research, but I feel this strong desire to want to tell the world that science is amazing!"
Cheyenne's identity has greatly shaped her approach to scicomm. "I started out wanting to get everyone excited about science, and now realizing that [being a role model is] something I need to do… [because] there are people who genuinely believe they can't do science and that's just not true." In her piece last year, she highlighted the fact that she grew up in a predominantly Black country, and "a lot of the time in my education… I [was surrounded] by women teaching me math, teaching me science." Because of this, she remarks that she never questioned that her identity affected her place in science. Upon moving to the UK for university, Cheyenne realized that identity is a huge factor in other girls doing science and believing they can do science. That's when she knew "as a Black woman, I have the capability of being that role model… I can be that face [saying] you can do it too." Remarking on how her Caribbean upbringing shaped this realization, she notes that astrophysics does not have the same public presence in St. Lucia as it does in other countries. "So many people [in the United States] have NASA merchandise […] there's a base level of knowledge that comes from [space science being in the public eye]." Because of this, astrophysics was quite the out-of-the-box career for Cheyenne. With this journey she's had into astrophysics, "I want to show Caribbean girls and really anyone in the Caribbean that [they can pursue a science career]."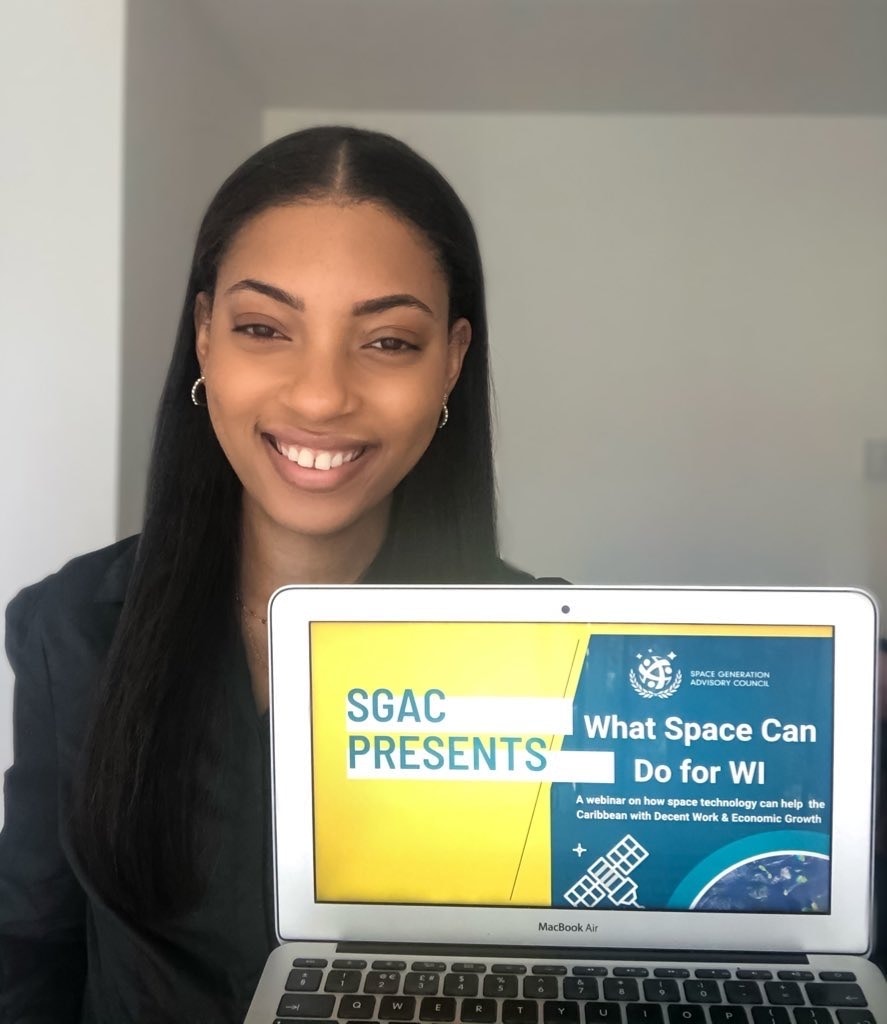 Cheyenne is already working on initiatives to increase public awareness of space science and technology across multiple Caribbean islands. "Engagement [with space science] ends when rocket launches show up on the news… [I want to show people that] science can be fun and just something you enjoy every day, it doesn't have to be this big mystical thing." Cheyenne also wants to show that space science and technology is hugely relevant to life here on Earth, particularly in her home country. "I'm an advocate for space technology being helpful for economic development, especially for developing nations. This is something I've been passionate about since the start [of my degree]."
We then move onto discussing her experience organizing with #BlackInAstro. "#BlackInAstro has been the best part of my 2020 and 2021. Meeting other Black people in astronomy and being in a zoom meeting where we talk about both astronomy and the experience of being Black has been the best thing… [This community] is something I didn't realize how much I needed." Cheyenne also remarks on the particular highs of working with #BlackInAstro. "My most rewarding experience has definitely been people reaching out to me and saying 'Oh my gosh, you exist! […] I enjoy that I've found someone on social media who does science and is also just a person.' and it honestly means the world to me."
At the end of our interview, I asked Cheyenne what event she was most looking forward to this #BlackInAstroWeek. Her response, "I thought about this question long and hard, and I really can't think of just one event. I feel like every single event just captures a little piece of our magic, and the whole week brings everything together and makes sure everyone has the chance to shine!"
To learn more about Cheyenne and her work, follow her on Twitter and check out her thread introducing herself!
---
Astrobite edited by Pratik Gandhi
Featured Image Credit: Astrobites